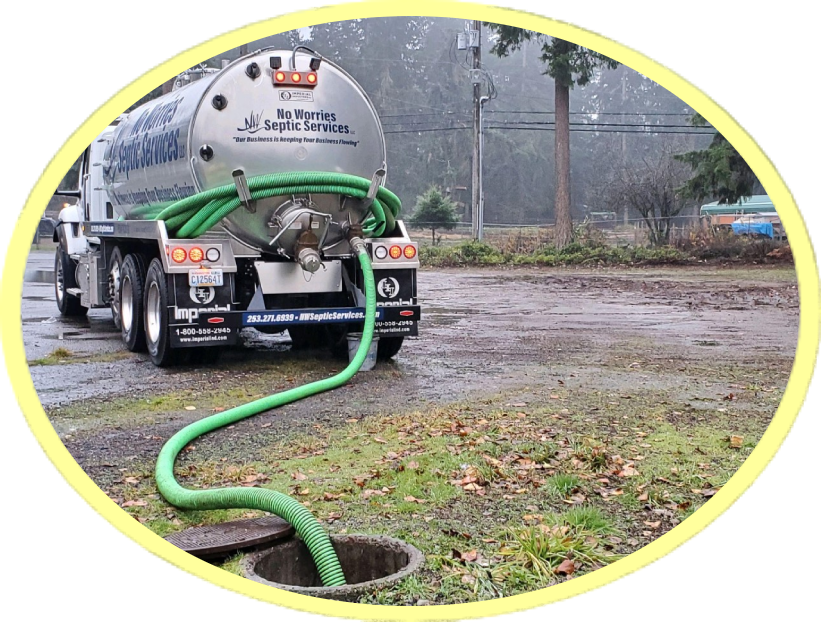 COMMON SEPTIC SYSTEM & DRAIN CLEANING ISSUES
Annual Septic System Inspections:
We perform inspections per county requirements to make sure your system is working properly. We are able to submit all the county paperwork for you, all you have to do is give us a call.
Septic Service:
Is your septic system in need of service? Give us a call, we can pump your septic tank if you are having problems or if you are selling a home (which is required to be performed in Pierce, Thurston & King County) or maybe it is just time for normal maintenance. Don't wait too long to pump your septic system for maintenance. For a family of 4-5 people, you will want to maintain having this service performed every 3-5 years. We can help.
Video Scoping Your lines:
Continual backups may be causing you a headache and sending a camera down is just the way to see the problem. Our tools are also made to locate problem areas so there is no second-guessing where to fix.
Drain Cleaning:
Are you having drain backups? Sometimes you just need a good cleaning. We have the equipment to get your lines flowing again. From kitchen sinks to your main line to sewer or your septic tank.
Minor Plumbing Repairs:
Have some leaky fixtures that need to be fixed? Did your water line break? How about that sprinkler line that is leaking? Give us a call, we can help with that as well.
Septic Pump Repair and Replacement:
Is your alarm going off on your septic system? Give us a call, we will give you a diagnosis and get you back up and running, in most cases the same day. Don't wait too long. Without the pump functioning properly it could lead to a back up in your home.